Traditional Benefits of Bitter Kola
Bitter kola, also known as Garcinia kola or bitter kola, is a widely grown plant in Central and Western Africa. Garcinia kola, often known as bitter kola, is a medicinal herb. It is used to cure diarrhea, bronchitis, bacterial infection, cough, hepatitis, gonorrhea, laryngitis, food poisoning, liver, and gastrointestinal problems in ethnomedicine. Bitter kola has been used in traditional African medicine for years and is said to provide a wide range of health benefits, including the ability to combat bacterial and viral illnesses. In terms of flavor, the plant is well titled.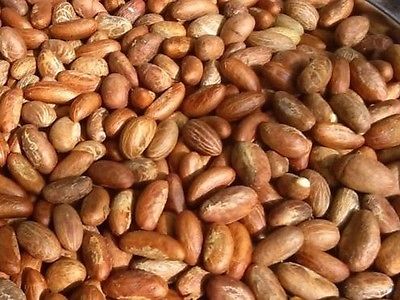 The edible seeds have a distinct bitterness to them, as well as a mild sweetness. When ingested, bitter kola provides a variety of nutrients, including carbs, lipids, protein, vitamin C, calcium, potassium, iron, and caffeine, according to research.
So, what are the health benefits of Bitter (Garcinia) Kola?
Bitter kola is thought to have chemical characteristics that enable it to act as an antimalarial catalyst. Kolaviron, a natural antioxidant and anti-inflammatory phytochemical with antimalarial effects is found in it.
Bitter kola is a natural hunger suppressant and a powerful thirst stimulant, and as a result, it aids with weight reduction, as the body requires a lower intake of food and a significant intake of water to get rid of extra fat and stay healthy.
Bitter kola seeds are thought to have the capacity to reduce blood glucose levels, making them a viable therapy for diabetic Miletus.
Bitter kola is a cold and fever cure that works by enlarging the alveolar sac and duct, providing relief from chest colds and even preventing them.
Garcinia kola (bitter kola) is used in the treatment of erectile dysfunction since research has revealed that it has aphrodisiac properties (causes or enhances sexual desire) in males.
Bitter kola affects several regulatory systems in the body, including the immunological system. It helps the body adapt to stress while also acting as an anti-infective.
Glaucoma prevention: A group of researchers discovered that using an eye drop produced from a garcinia kola extract regularly can help cure glaucoma.
Osteoarthritis: Bitter kola is a well-known disease modulator that can help with osteoarthritis symptoms. Garcinia kola appears to provide considerable analgesic/anti-inflammatory benefits for people with knee osteoarthritis, according to studies. Garcinia kola contains saponin, an antioxidant that promotes lung health. It has cleansing and purifying properties.
As a result, the lungs' function is improved by widening the alveolar ducts and sacs, which strengthen the fiber in the lungs' tissue.
It has a high antioxidant content, which is beneficial to a healthy body. ​Bitter kola, contrary to popular belief, has been stated to be beneficial in and for pregnant women, as it aids in the prevention of nausea and vomiting, strengthens the uterus, provides strength to the expecting mother, and normalizes blood circulation.
Neogric is a trusted global order fulfillment and sourcing solution company with deep expertise in the Agric industry. Our end-to-end supply chain solution makes the export of quality agric products easy, quick, and safe. Whichever region of the world you are in, be it Europe, Asia, USA, Canada, Other North/Central American countries, Africa, South America,or Oceania, you can reliably order your agric products and we will ensure it is successfully delivered to you.
Place Your Order
Click the Button below and tell us about your Bitter Kola needs. We will be glad to help you export Garcinia Kola based on mutually agreed terms.