What is Dried Kola Nut?
The kola nut is a caffeine-rich nut found on evergreen Cola trees, mainly Cola acuminata and Cola nitida species. Cola acuminata is a 20-meter-tall evergreen tree with long, ovoid leaves that are pointed at both ends and have a leathery texture. The flowers are cream with purplish-brown striations, and the fruit is star-shaped with 5 follicles. A dozen prismatic seeds form in a white seed-shell inside each follicle. The aroma of the nut is pleasant and rose-like. The initial flavor is bitter, but it sweetens as you chew. The caffeine in the nut can be extracted by boiling it.
Health Benefits of Dried Kola Nut
Dried kola nut has a bitter flavor and contains caffeine. It is chewed in many West African countries, in both private and social settings. It is often used ceremonially, presented to chiefs or guests. In folk medicine, dried kola nuts are considered useful for aiding digestion when ground and mixed with honey and are used as a remedy for coughs.
Dried kola nuts are perhaps best known to Western culture as a flavoring ingredient and one of the sources of caffeine in cola and other similarly flavored beverages, although kola nut extract is no longer used in major commercial cola drinks such as Coca-Cola. Boost to metabolism. Benefits of dried kola nut to human health are:
Increase in circulation
Aid to digestion
Cures hepatitis
Boost to energy levels
Antibacterial benefits
Treats infection
Cures skin diseases
Prevent Ulcer
Prevents toothache
Cures intestine diseases
Cures cough and asthma
Cures constipation
Cures various eye problem
Cures low sex drive
Cures depression
Cures dysentery and headaches.
The Origin, Spread & Uses of Dried Kola Nut?
Human use of the kola nut, like the coffee berry and tea leaf, appears to have ancient origins. It is chewed in many West African cultures, in both private and social settings, as a source of mental stimulation. The spread of the kola nut across North Africa seems to be connected to the spread of Islam across North Africa during the 17th century, as trading across the Mediterranean became more concrete.
The kola nut was particularly useful on slave ships to improve the taste of water, as enslaved Africans were often given poor quality water to drink. Kola nuts are an important part of the traditional spiritual practice of culture and religion in West Africa, particularly Niger, Nigeria, Sierra Leone, and Liberia. The 1970s hit "Goro City", by Manu Dibango, highlights the significance of kola nuts (called "Goro" in the Hausa language) to the capital of Niger, Niamey.
Kola nuts are used as a religious object and sacred offering during prayers, ancestor veneration, and significant life events, such as naming ceremonies, weddings, and funerals. For this use, only kola nuts divided into four lobes are suitable. They are cast upon a special wooden board and the resulting patterns are read by a trained diviner. Among a few Yoruba people, it has found inroads among the Muslim population as well, in weddings and other ceremonies.
They were used as a form of currency in such West African groups as the Malinke and Bambara of Mali and Senegal. They are still used as such today in certain situations such as in negotiation over bride prices or as a form of respect or host gift to the elders of a village should one move to a village or enter a business arrangement with the village.
Top Exporting & Importing Countries of Kola Nut
Kola nuts can be harvested mechanically or by hand, by plucking them at the tree branch. Nigeria produces 52.4% of worldwide production followed by the Ivory Coast and Cameroon. When kept in a cool, dry place, dried kola nuts can be stored for a long time.
Some of the leading exporting countries of Kola nut are:
Nigeria (52.59%)
Ivory Coast (19.6%)
Cameroon (16.49%)
Ghana (8.2%)
Sierra Leone (2.86%)
Benin (0.2%)
Some of the leading importing countries of Kola nut are:
United States ( 69.81%)
France (14.81%)
Spain (4.12%)
Mexico (1.43%)
India (1.43%)
Germany (1.42%)
Netherland (1.07%)
China (0.69%)
Belgium (0.6%)
Kola nut produced in Nigeria has a very good quality and is abundant in quantity, it takes 5-6 weeks to sprout out and about 3-5 years to start producing fruits. This availability of raw produce helps international buyers get it at a competitive price. There is a very large demand for agricultural produce in Nigeria, with many international buyers always looking for products that are cheap and are of the best quality.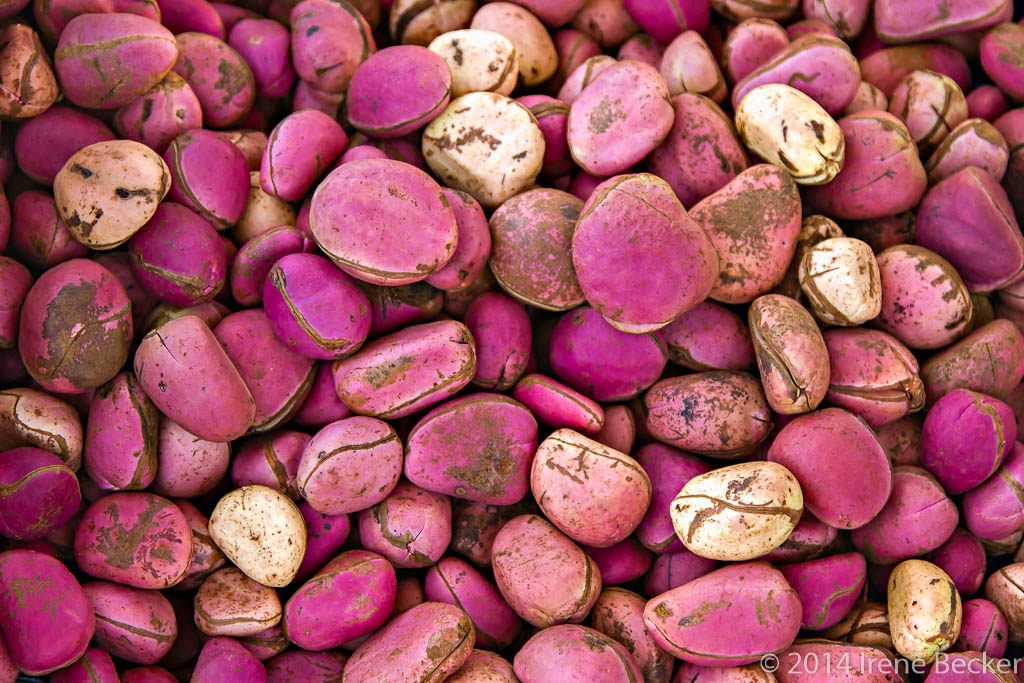 How To Safely Source for Your Dried Kola Nut Produce
If you find the right export company, buying directly from them can make the purchase process easy and stress-free, when compared with doing the sourcing on your own. That said, there are few things to note when dealing with an export company in Nigeria or Africa. The specific requirements for Nigeria are listed below, but they mostly apply to other African countries:
The exporting company must be registered with the Corporate Affairs Commission (CAC) to make sure the company is registered and permitted to carry out business operations.
The export company must also be registered with the Nigerian Export Promotion Council (NEPC).
The company must possess a domiciliary account to accept international payments.
The company should get all necessary export-related documentation done before the shipment leaves the port of origin. Some of the documents are:
Certificate of origin
Bill of lading
Inspection Certificate (SGS, Cotecna, Bureau Veritas, Intertek, etc)
Phytosanitary certificate
Fumigation certificate
Where To Find Reliable Exporters
An important question that still needs to be answered is how to find dried kola nut exporters in Nigeria. You can use any of the methods listed below:
Attend trade fairs
Use search engines like Google, Yahoo, etc.
Search for agents on Linkedln
Sign up on trade platforms (e.g. Alibaba, Tradeford, Go4WorldBusiness)
Neogric offers a reliable global order fulfilment solution for dried kola nut and other agric produce. Our end-to-end supply chain solution makes the export of quality dried kola nut easy, quick and safe. From the point of placing your order till it successfully gets delivered, we ensure you have nothing to worry about.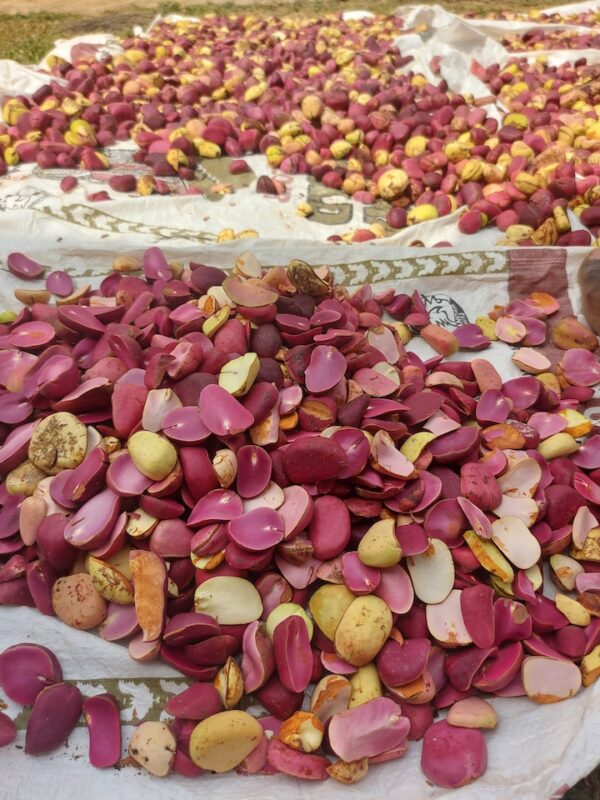 International Price of Dried Kola Nut Per Metric Ton
The unit price ($ per kg) of dried kola nut in the international market depends on a host of different factors including:
The grade of the produce (usually the more the processing, the higher the price)
The price of the raw material
Age of the seeds (this can affect the price)
The quantity ordered (the greater the quantity, the cheaper you can get it per ton)
Harvest season (it is more costly when it is out of harvest season).
Freight & haulage cost
Percentage of markup
Import duties
Distance from the country of origin
Technology/Infrastructure available in country of origin
Relationship between the buyer and seller
That said, as at July 2022, dried kola nut costs between $2,500 and $4,800 per metric ton (1,000 kilograms) in the international market (i.e. $2.5/kg to $4.8/kg).
How To Pay For Your Dried Kola Nut Produce
You can pay for your dried kola nut using different methods, but three of the popular ways of paying for your agric produce are:
Bank (T/T) Payment
Advance Payment
Letter of Credit (LC)
Bank Payment (T/T)
Bank payment is also known as T/T, "Telegraphic Transfer" or "Telex Transfer" In other words, it is an international wire of funds from the buyer's bank to the seller's bank.
A T/T is technically not the same as a wire transfer, which is often done through the SWIFT network. However, when a seller or supplier asks for a T/T payment, a wire transfer is what they are really asking for.
The wire transfer based on the SWIFT system is the most common payment method in international trade. Typically, it takes 3-5 working days to clear, and generally costs between 25 and 50 USD, depending on your agreement with the commercial department in your bank.
Advance Payment
There are sellers that will demand anywhere from 30% to 50% advance payment, and for good reason. If both parties have done deals in the past, sellers can ask for a percentage of the sales (about 30%) before they ship the produce and they can request for the remaining amount after a scanned copy of the Bill of Lading has been sent to the buyer.
It is the safest option for exporters and it also guarantees that they will have some funds to help with sourcing. It is popular among manufacturers on B2B marketplaces like Alibaba and also with commodity traders.
However, advance payment carries considerable risk for the importer (buyer) because the exporter (seller) might not be under as much pressure to ensure quality checks compared with a stricter form of payment. Some might even disappear entirely.
Having said that, advance payment is very useful and is widely used. For instance, the seller might need to secure the commodity in the face of increased competition. It can also be used when the exporter needs some money for sourcing the produce or for processing raw materials.
The most important thing is for both importer and exporter to build mutual trust by having a track record of successful deals with each other or other known companies.
Letter of Credit
Letter of Credit is an agreement generated by the bank of the buyer, guaranteeing payment once certain conditions are met. It is one of the safest types of payment available to both buyer and seller.
Some of the types of Letter of credit are:
Commercial Letter of Credit,
Sight Letter of Credit
Transferrable or Non-Transferable Letter of Credit
Standby Letter of Credit (SBLC)
Usance or Deferred Payment Letter of Credit
Revocable or Irrevocable Letter of Credit
Confirmed or Unconfirmed Letter of Credit
Revolving Letter of Credit
Green Clause Letter of Credit
Red Clause Letter of Credit
L/Cs are not totally safe (for either buyer or seller) too. For instance, sellers can ship substandard products or those that are different from the ones agreed upon. In this case, the seller gets paid and the buyer receives good he cannot use.
And speaking of the dangers of L/Cs for the exporter, the conditions in the Letter of credit might be practically impossible to fulfil; if an exporter agrees to such, he might be unable to receive payment. A report stated that of the letters of credit received in the UK, 50% are unworkable while 70% are rejected by the banks for payment.
Shipping & Delivery Terms
When shipping your products, it is important to take note of a few factors:
Order Quantity
For smaller shipments, airfreight is often the preferred option but as the order volume increases, sea freight could become significantly cheaper. Usually when the order is close to a full container load (20 ft), sea freight is used. Despite all these, the Covid-19 pandemic has caused an increase in cost of delivery of products.
Cost of Delivery
When the order is of a large volume, sea freight often turns out cheaper than air freight. In fact, airfreight could be up to 6 times more costly than sea freight if the volume is large enough.
Time of Delivery
Sometimes, time will be more important to the buyer than the cost of delivering the produce. In this case, air freight will be the logical option (as stated above, the cost will be more). But if you have more time as a buyer, you should strongly consider using sea freight.
Incoterms
Incoterms refer to generally accepted shipping and payments terms. For example, buyers that have representatives in the source country or that can negotiate with the freight company can use the Free of Board (FOB) terms, since it gives them more control and can save them some money.
However, if the shipment is small or the buyer doesn't have an extensive network to effectively handle payment for freight, insurance and port charges, he will be better off choosing the Cost-Insurance-Freight (CIF) payment option. You can find out more about Incoterms here.
Import Dried Kola Nut The Right Way with Neogric
Neogric is a trusted global order fulfilment and sourcing solution company with deep expertise in the dried Kola Nut industry. Our end-to-end supply chain solution makes the export of quality dried kola nut easy, quick and safe. Whichever region of the world you are, be it Europe, Asia, USA, Canada, Africa, South America or Oceania, you can reliably order your agric products and we will ensure it is successfully delivered to you.
Our dried Kola Nut trade specifications are listed below:
Origin: Nigeria
Product Name: Dried Kola Nut
Product Types: Dried
Physical Specification: Based On Buyer's Specification
Quantity: Based On Buyer's Specification
MOQ: 20 Metric Tonnes
Trade Process: Ex Works/FOB/CIF
Moisture Content: 8% Max
Admixture/Impurities: 2% Max
Other Colours: 5% Max
Inspection: SGS/Cotecna/Intertek/Bureau Veritas
Packaging: Based On Buyer's Specification
Payment Method: TT (Bank Transfer) or L/C
Shipping Time: 15 to 25 Days After Confirmation of TT or L/C
Loading Port: Lagos, Nigeria or Tema, Ghana
Expected Shipping Documents
Bill of Lading
Certificate of Origin
Phytosanitary Certificate
Fumigation Certificate
Commercial Invoice
Packing List
To Contact:
Contact Us
Tel:
+2348147860157
Email:
neo@neogric.com
WhatsApp:
Place Your Kola Nut Order
Click the button below and tell us about your Kola Nut needs. We will be glad to help you export Kola Nut based on mutually agreed terms.