Production of Yam Tubers in Nigeria and Africa
The Yam tuber is one of the most important foods in West Africa. There are various species of yam in the world, but the best of the species are available in Nigeria and other West African countries. This is why most international buyers love to export yam from Nigeria.
In the production of yam tubers, Nigeria is by far the world's highest producer of yam and is accountable for over 76% of the world yam production. Yam is good food and has about 200 calories of energy per capita daily if consumed.
Yams can stay longer time in stores compared to other crops and farmers can be able to store their produce till the market is favorable for sale and profit. Yams can last up to 5 months or more in store.
West African countries have the highest number of yam exports in the world. Nigeria carries the highest percentage in total production. A stat in 2004 shows that the production of yam was about 47 million metric tons with Africa having 96% of the total production. Nigeria, in the production and exporting of yam, has a comparative advantage.
Yam and cassava are the most important of all the root and tuber crops in the exporting business in the world. Nigeria is an important exporter of these crops. The majority of the states In Nigeria are responsible for the production of yam, but more are produced in states like Benue, Oyo, Nasarawa, Sokoto, Abia, Anambra, Delta, Edo, Enugu, Ebonyi, Niger, Taraba, Osun, and Plateau.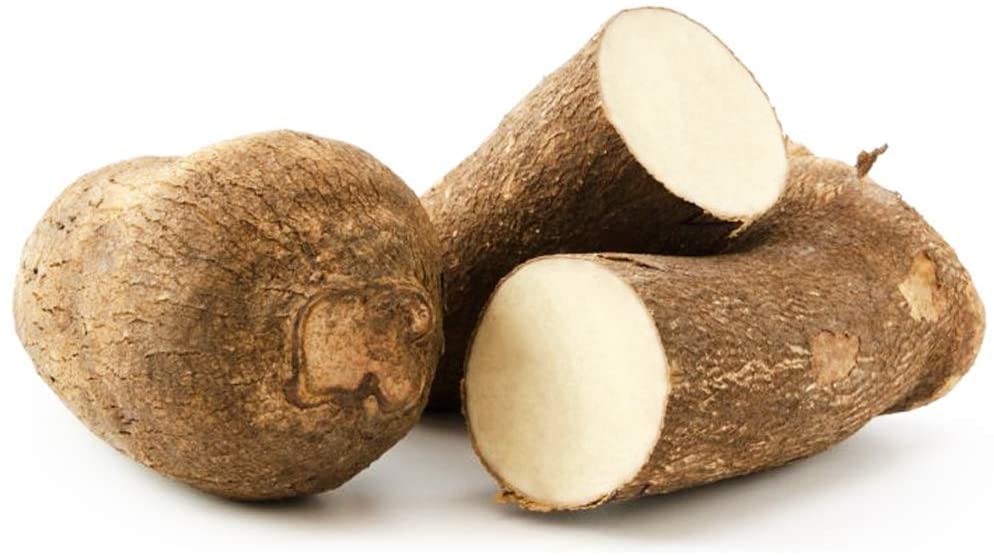 The end of the rainy season and the beginning of the dry season is the most favorable time for yam harvest. This coincides with the end of the yam vegetative stage. Most farmers who aim at storing yam usually harvest their crops when they have fully reached the maximum maturity stage, and this is done between December and January (Harmattan season).
In Nigeria, yam is the 5th most harvested crop following cassava, maize, guinea corn, and beans. The Nigeria government have always wanted yam and other agricultural products to displace oil as the spotlight of the economy after the recent fluctuations in the world oil supply and price.
The planting of yam is done on free-draining and fertile soil. Yam has a high level of carbohydrate and it is low in fat and protein therefore it is a good source of energy.
Uses of Nigerian & African Yam Tubers
It can be consumed when boiled or roasted and can also be processed into other products. Yam is a very important food to Nigerians and other West African dwellers. Aside from consuming as food, it has massive industrial uses. It can be utilized in the production of all-purpose-adhesives. The adhesives are used in industries in the production of cartons, shoe industries, and others.
It can be processed and used as starch in the textile industries, and also its medicinal effect makes it a good heart stimulant and it is being used in the pharmaceutical industry for that purpose. It also has medicinal effects that can help boost the brain, body immunity, anti-cancer properties, and also reduction of inflammation in the body.
Yam tubers are also highly popular in Nigeria because of their acceptance in various cultural and religious circles. It is used for rituals and other festivals and also it is used to measure the level of a bridegroom's wealth in marriage customs in Nigeria. Yam cultivation is very simple and cheap as it does not require so much to start with.
In Nigeria, more than 50 percent of the farmers have yam plantations (which may be large or small). When starting a yam exporting business, searching for a yam farmer might not be stressful as many of the farmers in the rural areas plant yam often.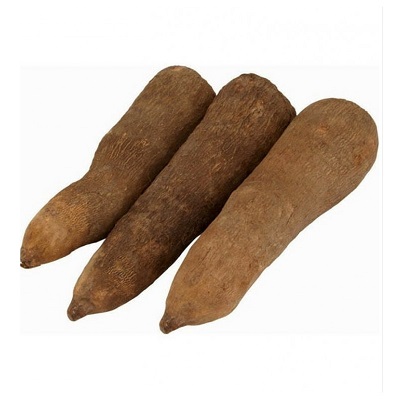 Buying yam tubers from Nigeria for exporting purposes should be the priority for an international buyer to take advantage of the dominance the country has over other countries in the exportation of yams.
Also, the yam market globally is increasing and growing annually, it will be best to invest in such a fast-growing business. Many believe that the export of yam and other agricultural produce will help the Nigeria economy to diversify from the overdependence on crude oil alone. With the reduction in crude oil prices in the global market, exporting of these products will salvage a lot.
Types & Specification of Nigerian & African Yam Tubers
Various types of yam are been produced in Nigeria. We have Water yam, cocoyam, yellow yam, sweet yam, and others, but the ones that are mostly exported are the Sweet yams and the poundable ones.
Specification of yam can vary in terms of what a buyer wants to get; this could be in terms of weight, length, and diameter. The typical specifications of yams to be exported include:
15-40cm in length
3.5 – 4.5 cm in diameter
No fibers or hairs
No branches (straight)
All sand must have been removed to the very minimal
Little to no injuries
Average size (Not too big and not too small)
Storage of yam should be done in a well refrigerated and ambient condition to reduce storage losses. The suitable temperature for storage should be between 12oC – 16o C. The exportation of yam is a very promising business.
How To Safely Source for Your Yam Produce
If you find the right export company, buying directly from them can make the purchase process easy and stress-free, when compared with doing the sourcing on your own. That said, there are few things to note when dealing with an export company in Nigeria or Africa. The specific requirements for Nigeria are listed below, but they mostly apply to other African countries:
The exporting company must be registered with the Corporate Affairs Commission (CAC) to make sure the company is registered and permitted to carry out business operations.
The export company must also be registered with the Nigerian Export Promotion Council (NEPC).
The company must possess a domiciliary account to accept international payments.
The company should get all necessary export-related documentation done before the shipment leaves the port of origin. Some of the documents are:
Certificate of origin
Bill of lading
Inspection Certificate (SGS, Cotecna, Bureau Veritas, Intertek, etc)
Phytosanitary certificate
Fumigation certificate
Where To Find Reliable Exporters
An important question that still needs to be answered is how to find yam tuber exporters in Nigeria. You can use any of the methods listed below:
Attend trade fairs
Use search engines like Google, Yahoo, etc.
Search for agents on Linkedln
Sign up on trade platforms (e.g. Alibaba, Tradeford, Go4WorldBusiness)
Neogric offers a reliable global order fulfilment solution for yam tuber and other agric produce. Our end-to-end supply chain solution makes the export of quality yam tubers easy, quick and safe. From the point of placing your order till it successfully gets delivered, we ensure you have nothing to worry about.
Price of Yam Tubers
The unit price of the yam tuber depends on a host of different factors including:
The grade of the produce (usually the more the processing, the higher the price)
The price of the raw material
Age of the seeds (this can affect the price)
The quantity ordered (the greater the quantity, the cheaper you can get it per ton)
Harvest season (it is more costly when it is out of harvest season).
Freight & haulage cost
Percentage of markup
Import duties
Distance from the country of origin
Technology/Infrastructure available in country of origin
Relationship between the buyer and seller
That said, as at October 2021, yam tuber costs between $2,500 and $4,800 per metric ton (1,000 kilograms) i.e. $2.5/kg to $4.8/kg.
How To Pay For Your Yam Tuber Import
You can pay for your yam tuber import using different methods, but three of the popular ways of paying for your agric produce are:
Bank (T/T) Payment
Advance Payment
Letter of Credit (LC)
Bank Payment (T/T)
Bank payment is also known as T/T, "Telegraphic Transfer" or "Telex Transfer" In other words, it is an international wire of funds from the buyer's bank to the seller's bank.
A T/T is technically not the same as a wire transfer, which is often done through the SWIFT network. However, when a seller or supplier asks for a T/T payment, a wire transfer is what they are really asking for.
The wire transfer based on the SWIFT system is the most common payment method in international trade. Typically, it takes 3-5 working days to clear, and generally costs between 25 and 50 USD, depending on your agreement with the commercial department in your bank.
Advance Payment
There are sellers that will demand anywhere from 30% to 50% advance payment, and for good reason. If both parties have done deals in the past, sellers can ask for a percentage of the sales (about 30%) before they ship the produce and they can request for the remaining amount after a scanned copy of the Bill of Lading has been sent to the buyer.
It is the safest option for exporters and it also guarantees that they will have some funds to help with sourcing. It is popular among manufacturers on B2B marketplaces like Alibaba and also with commodity traders.
However, advance payment carries considerable risk for the importer (buyer) because the exporter (seller) might not be under as much pressure to ensure quality checks compared with a stricter form of payment. Some might even disappear entirely.
Having said that, advance payment is very useful and is widely used. For instance, the seller might need to secure the commodity in the face of increased competition. It can also be used when the exporter needs some money for sourcing the produce or for processing raw materials.
The most important thing is for both importer and exporter to build mutual trust by having a track record of successful deals with each other or other known companies.
Letter of Credit
Letter of Credit is an agreement generated by the bank of the buyer, guaranteeing payment once certain conditions are met. It is one of the safest types of payment available to both buyer and seller.
Some of the types of Letter of credit are:
Commercial Letter of Credit,
Sight Letter of Credit
Transferrable or Non-Transferable Letter of Credit
Standby Letter of Credit (SBLC)
Usance or Deferred Payment Letter of Credit
Revocable or Irrevocable Letter of Credit
Confirmed or Unconfirmed Letter of Credit
Revolving Letter of Credit
Green Clause Letter of Credit
Red Clause Letter of Credit
L/Cs are not totally safe (for either buyer or seller) too. For instance, sellers can ship substandard products or those that are different from the ones agreed upon. In this case, the seller gets paid and the buyer receives good he cannot use.
And speaking of the dangers of L/Cs for the exporter, the conditions in the Letter of credit might be practically impossible to fulfil; if an exporter agrees to such, he might be unable to receive payment. A report stated that of the letters of credit received in the UK, 50% are unworkable while 70% are rejected by the banks for payment.
Shipping & Delivery Terms
When shipping your products, it is important to take note of a few factors:
Order Quantity
For smaller shipments, airfreight is often the preferred option but as the order volume increases, sea freight could become significantly cheaper. Usually when the order is close to a full container load (20 ft), sea freight is used. Despite all these, the Covid-19 pandemic has caused an increase in cost of delivery of products.
Cost of Delivery
When the order is of a large volume, sea freight often turns out cheaper than air freight. In fact, airfreight could be up to 6 times more costly than sea freight if the volume is large enough.
Time of Delivery
Sometimes, time will be more important to the buyer than the cost of delivering the produce. In this case, air freight will be the logical option (as stated above, the cost will be more). But if you have more time as a buyer, you should strongly consider using sea freight.
Incoterms
Incoterms refer to generally accepted shipping and payments terms. For example, buyers that have representatives in the source country or that can negotiate with the freight company can use the Free of Board (FOB) terms, since it gives them more control and can save them some money.
However, if the shipment is small or the buyer doesn't have an extensive network to effectively handle payment for freight, insurance and port charges, he will be better off choosing the Cost-Insurance-Freight (CIF) payment option. You can find out more about Incoterms here.
Import Yam Tubers The Right Way with Neogric
Neogric is a trusted global order fulfilment and sourcing solution company with deep expertise in the yam tuber industry. Our end-to-end supply chain solution makes the export of quality yam tubers easy, quick and safe. Whichever region of the world you are, be it Europe, Asia, USA, Canada, Africa, South America or Oceania, you can reliably order your agric products and we will ensure it is successfully delivered to you.
Our yam tuber trade specifications are listed below:
Origin: Nigeria
Product Name: Yam Tuber
Physical Specification: Based On Buyer's Specification
Quantity: Based On Buyer's Specification
MOQ: 10 Metric Tonnes
Trade Process: Ex Works/FOB/CIF
Inspection: SGS/Cotecna/Intertek/Bureau Veritas
Packaging: Based On Buyer's Specification
Payment Method: TT (Bank Transfer) or L/C
Shipping Time: 15 to 25 Days After Confirmation of TT or L/C
Loading Port: Lagos, Nigeria or Tema, Ghana
Expected Shipping Documents
Bill of Lading
Certificate of Origin
SGS Inspection Certificate
Phytosanitary Certificate
Fumigation Certificate
Commercial Invoice
Packing List
Contact Us
Tel:
+2348147860157
Email:
neo@neogric.com
WhatsApp:
Place Your Yam Tuber Order
Click the button below and tell us about your Yam Tuber needs. We will be glad to help you export Yam Tubers based on mutually agreed terms.